For Appointments & Consultations Call Us Today:
Dedicated
to your health and well being
OCBreastWellness.com is dedicated to reducing the prevalence of breast cancer in our society. Sadly, the war on cancer is failing miserably. Cancer statistics in general and breast cancer statistics in particular bear this out. A decade ago one in eleven women contracted breast cancer – that number today is one in eight. Breast cancer is devastating for women who have it, it takes an unimaginable emotional toll on family members, and the cost to society in general is astronomical. It is time we, as individuals and as a society aggressively battle this disease.
WE SAVE LIVES!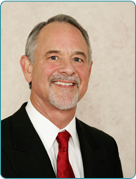 Dr. Charles Hough has been a practicing chiropractor for 27 years and is a diplomate in anti-aging medicine. He graduated summa cum laude from Life Chiropractic College, and has taught specific upper cervical chiropractic technique to chiropractors, chiropractic students in the US as well as orthopedic and neurosurgeons internationally. He has devoted his life to helping others. Dr. Hough recognized a serious problem regarding the screenings for early detection of breast cancer and opened OC Breast Wellness to offer breast cancer prevention education and state-of-the-art breast screenings.
Janice Salmon has been a serial entrepreneur for 37 years.  OC Breast Wellness is her sixth start-up company. Highly skilled in the oversight of operations and administration, Janice is responsible for bringing this company's vision to a national audience. Launching in Southern California, she is creating a model for a multi modal approach to the early detection of breast cancer, using the Digital Palpation Imaging and ultrasound. These state-of-the-art, life-saving technologies will be the key to peace of mind and empowerment for women of all ages.
Janice is also a mother of three, a US Open Swing dance champion, the Toastmaster Speaker of the Year for 2010 and 2012, and a volunteer with the Orange County Chapter of SCORE, helping other small businesses grow.
11770 Warner Ave. #122
Fountain Valley, CA 92708
Consultations: 714-363-5595
Appointments: 714-363-5595
Opening Hours: Due to safety changes we are alternating days open.
Call to check on dates.